Get to Know Us
University of Colorado Medicine (CU Medicine) is dedicated to providing business operations and administrative support to nearly 3,000 active University of Colorado School of Medicine clinical healthcare providers. Adjacent to the CU Anschutz Medical Campus in Aurora, one of the largest and most advanced academic medical campuses in the country, CU Medicine offers a variety of administrative and healthcare support career opportunities and serves as a resource for patients and physicians seeking information about the University of Colorado network.
The University of Colorado School of Medicine (CU SOM) is an international authority and the leading academic medical institution in the West offering cutting-edge research and technologies and high quality medical treatment to patients at the University of Colorado Hospital, Children's Hospital Colorado, and at sites throughout Colorado in our University of Colorado School of Medicine Freestanding Clinics where we offer comprehensive specialties and convenient locations.
Quality Of Care
Your quality of care is our top priority at CU Medicine. That's why all of our providers are all affiliated with the University of Colorado School of Medicine, known for its cutting-edge clinical trials and innovations in healthcare. With nearly 3,000 providers and hundreds of specialties, our expert team treats even the most rare conditions.

Their combined experience allows us to offer advanced care throughout the Rocky Mountain Region, because quality care close to home matters. We focus on offering the services you need closer to you. With locations across the region, there's one near you.
We also have partnerships with some of the nation's top hospitals. U.S. News & World Report has ranked the University of Colorado Hospital and Children's Hospital Colorado among "America's Top Hospitals" for over 16 years. Together, we provide our patients comprehensive healthcare.

It's why we can say that we CU as more than a patient.
What Our Patients Are Saying
We're proud of the difference our providers, clinicians and researchers have daily in our patients' lives but it's even more rewarding to hear from them directly. Here are some of our most inspiring and touching patient stories, told in their own words, after actual experiences with our providers.
The CU Plastic Surgery team has outstanding customer service. Marian does a fantastic job, is super friendly, and makes the experience worthwhile. I would highly recommend this facility to others.
— W.W.
Read Original Post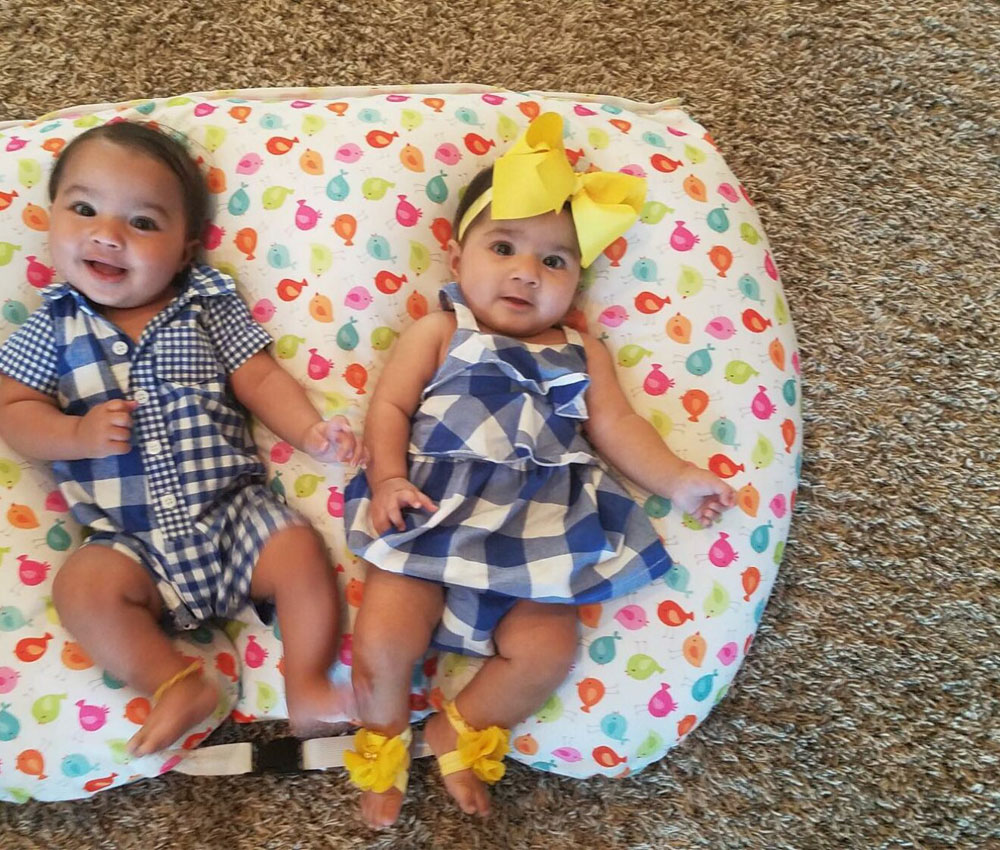 "After years of being unable to conceive, I found Advanced Reproductive Medicine. I ended up with twins, and true to my word, I named my daughter Serena after Dr. Dovey and my son is Suraj meaning Sunrise. They are truly a gift! From now on, if anyone asks me for fertility advice, I simply say go to University of Colorado – ARM!"
— Sheral C.
Read Original Post
I have nothing but praise and compliments for CU Rocky Mountain OB-GYN. The comprehensive and loving care I received throughout my pregnancy is unparalleled. The doctors are knowledgeable, direct and helpful, and they treat each patient like family. I am sincere when I say that choosing them was the best decision for me and my family.
— Karina K.
Read Original Post
"Everyone there was open and warm, and they made us feel very comfortable," says Troy. "They treated us like any other couple. Personally, that helped to be treated just like any other person."
— Troy
Read Original Post