CU School of Medicine Top Doctors of 2023

CU Medicine is proud of the 200+ University of Colorado School of Medicine physicians who were selected by their peers as 5280 Magazine's Top Doctors for 2023.



How Our Patients Rate Our Providers
At CU Medicine's clinics, you'll be seen by trusted, nationally recognized physicians and advanced practice providers who are faculty at the University of Colorado School of Medicine. Our patients rank these providers highly for the compassionate, high-quality care they deliver.
Patient Satisfaction Surveys and Ratings
To ensure we are holding ourselves to the highest standards, we partner with NRC Health -- formerly National Research Corporation -- a leading independent research organization that specializes in health care. Using NRC Health allows us to measure multiple aspects of patient satisfaction and verify that all ratings are submitted by actual patients. NRC Health also provides the technology to display ratings and comments on the profile pages of our CU School of Medicine providers. These ratings are reported from one to five stars, with five being the best.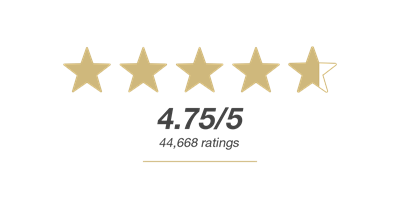 Source: NRC Health - Transparency surveys of patients seen at CU Medicine clinics in the last year. (2022-2023)
What Our Patients Are Saying About Our Care
I always have the most pleasant experience visiting Dr. Campana's clinic. His staff is top tier amazing! Dr Campana is so congenial and informative, and takes his time to make sure I'm clear on everything that's happening with my care. Best medical care experience I've ever had!!
A patient of 5280 Top Doctor (2023), John Campana, MD
This was a most excellent experience! Dr. Catalano connected, listened and answered my questions! Then he explained and reassured me of his plan for getting my wrist well and strong! His assistant was equally as pleasant and informed. Thank you so much, Dr. Catalano.
A patient of 5280 Top Doctor (2023), Louis Catalano, MD
Dr. Jean Dwinnell is just the doctor I have been looking for. She is approachable, spirited, and takes the time to answer all questions and address my concerns. She definitely makes it easier going to the doctor.
A patient of 5280 Top Doctor (2023), Jean Dwinnell, MD
Search Specialties
Learn more about medical and surgical specialties offered at CU Medicine
Search now
Find a CU Medicine clinic near you,
with convenient locations across the Front Range