Start your morning off on a healthy and delicious note with overnight oats. Oats - preferably old-fashioned oats - provide incredible energy to help you tackle anything the day throws at you.
The wonderful thing about overnight oats is you can experiment with different variations of milk, dried fruit, nuts and seeds. Choose honey or stevia instead of the traditional brown sugar for a healthier option.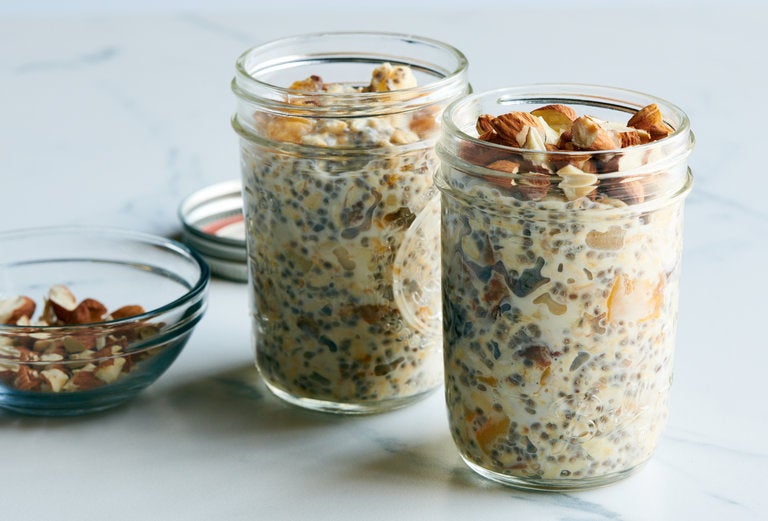 Servings: 2 cups

Ingredients
½ cup old-fashioned oats
¼c up dried fruit, cut into small pieces, if needed
1 tablespoon chia, flax, poppy or sesame seeds
1 cup milk or unsweetened dairy alternative, such as almond or oat milk
¼ teaspoon kosher salt
Maple syrup, honey or brown sugar (optional)
2 tablespoons chopped or sliced nuts, toasted, if desired
Instructions
Step 1
Mix oats, dried fruit, seeds, milk and salt in a pint jar or 2-cup airtight resealable container. Seal tightly and refrigerate for at least 5 hours or up to 5 days.
Step 2
Uncover, stir well, and taste. If you prefer more sweetness, stir in some sweetener. Top with the nuts just before eating.
Tip - The soaked oat mixture will keep in the refrigerator for up to 5 days.