Creamy salmon with zoodles is a simple and healthy dinner option that's both delicious and easy to make. Loaded with protein, healthy fats and veggies, it's a well-rounded meal perfect for any day of the week. Plus, with everything cooked in just one pan, cleanup is a breeze.
This one pan creamy salmon with zoodles recipe is ideal for those who want a nutritious meal but are short on time. Featuring tender zucchini noodles and creamy salmon fillets, it's a flavorful and satisfying dish that's sure to please just about anyone.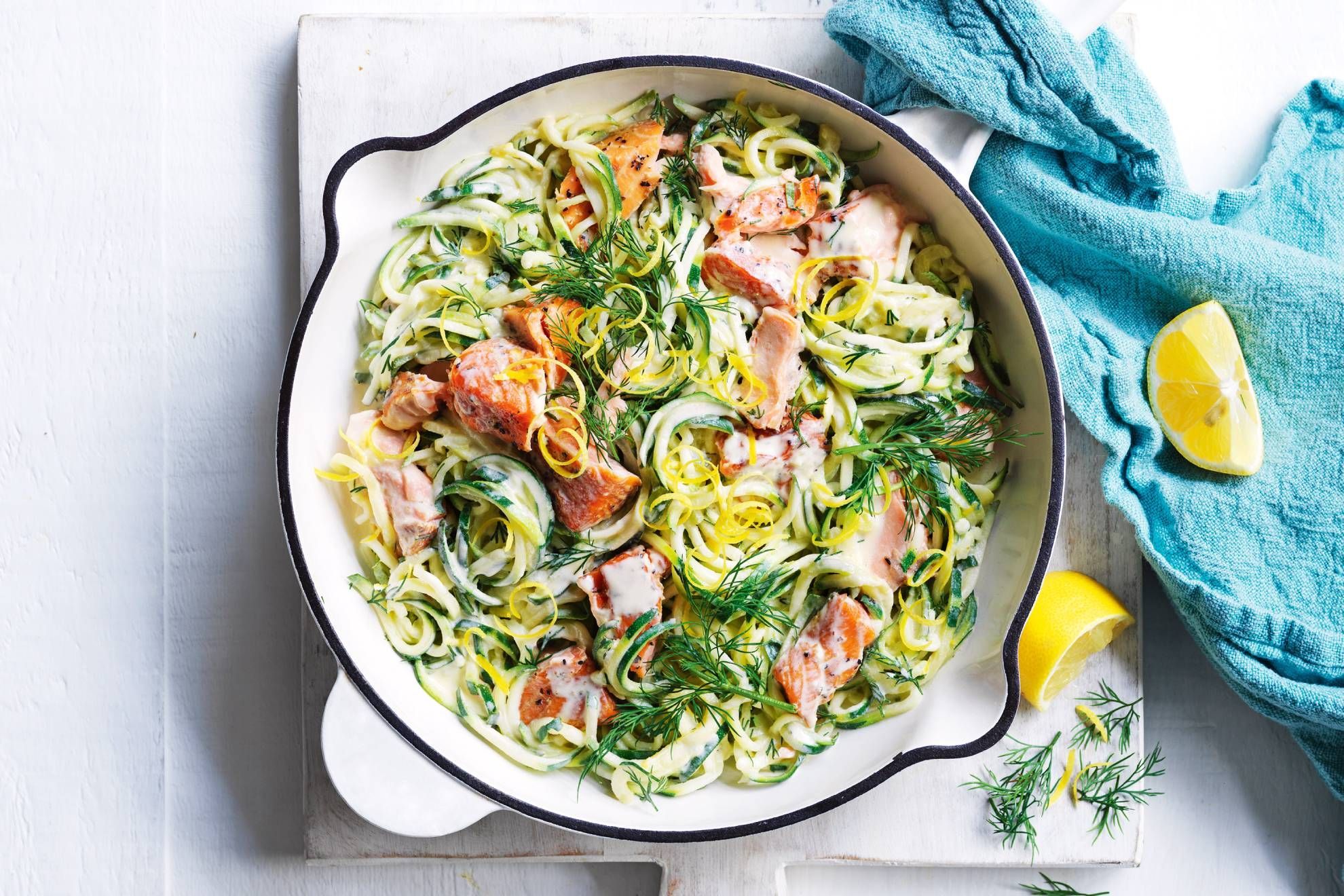 Servings: 4
Calories: 365kcal
Ingredients
300ml thickened cream or coconut milk
2 lemons, zested, juiced
2 x 250g pkts Coles Australian Zucchini Noodles
One large salmon fillet
1/3 cup coarsely chopped dill
Salt and Pepper to taste
Instructions
Heat a large frying pan over high heat. Add the cream or coconut milk and lemon juice to the pan and bring to the boil. Cook for 1-2 mins or until the cream mixture thickens slightly.
Add the zucchini, salmon, half the lemon zest and half the dill to the pan. Cook, tossing, for 1-2 mins or until just heated through.
Sprinkle the salmon mixture with the remaining lemon zest and dill.
This recipe was modified and originally published on Taste.com