When it comes to access to health care for the LGBTQ+ community, CU Medicine psychologist Aimee Zisner, PhD says, "Providing an inclusive environment allows LGBTQ+ patients to access necessary medical care without fear of discrimination or mistreatment."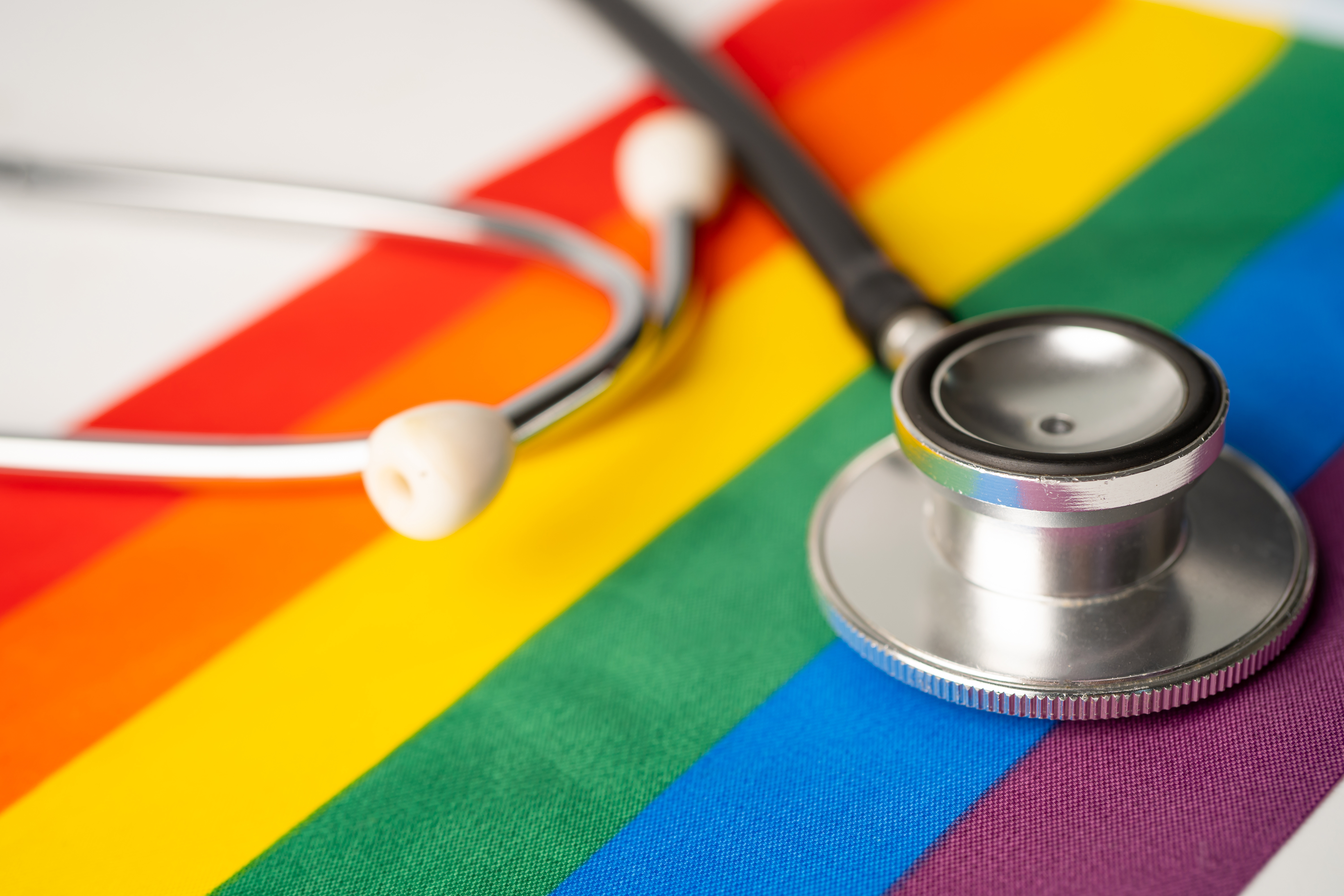 Dr. Zisner specializes in the treatment of anxiety, depression, stress, insomnia concentration issues and trauma at CU Medicine Family Medicine – Landmark and CU Medicine Family Medicine – Centennial. We spoke with Dr. Zisner and her practicum student Brenn Kane about what inclusivity means in health care spaces.

"We know that people in the LGBTQ+ community often face barriers to health care access, which can lead to poor outcomes and ultimately diminish quality of life," shares Dr. Zisner.

Among the barriers LGBTQ+ individuals may face when receiving health care are reports of being stereotyped when visiting the doctor and even blamed for their health concerns. In turn, LGBTQ+ individuals may be less likely to seek care again for fear of being treated poorly.

Everyone, regardless of identity, should feel comfortable at the doctor. This is where healthcare organizations and providers can spark change.
Creating an inclusive space

"LGBTQ+ education is key for providing an inclusive space," says Dr. Zisner. For instance, using appropriate pronouns and not assuming someone's gender is a great step front desk employees can take. "If someone gets misgendered at the front desk, the likelihood they will come back is lower," explains Kane.

Kane also wants providers to remember that not all LGBTQ+ experiences are the same. "Each patient is unique and thinking about intersectionality is important. The experience of a gay white man is very different than the experience of a Black trans lesbian woman," says Kane.

Dr. Zisner goes on to explain, "It's important to recognize the needs of individuals in the LGBTQ+ community vary widely and that each person's experience is unique. From my perspective, our goal as providers is to give individualized, respectful and inclusive care. This is crucial to address the diverse needs of these communities."

Seeking help and speaking up

Technology can be great for individuals seeking care that works for them. Dr. Zisner recommends researching providers covered by insurance that are culturally competent and LGBTQ+ understanding.

Another tip Dr. Zisner recommends is preparing for your appointment in advance. Gather your thoughts, questions and concerns prior to your first appointment to ensure you're covering everything you want to address.
Lastly Dr. Zisner and Kane want patients to know they can advocate for themselves.
While it's not the responsibility of LGBTQ+ individuals to educate those around them, speaking up is completely appropriate. "Remember you have the right to receive respectful and inclusive care. If your doctor makes assumptions or uses language that is disrespectful or inappropriate, you have the right to speak up and provide clarification," says Dr. Zisner.

CU Medicine is committed to providing inclusive care at our clinics and with our providers and advanced care specialists. Learn more about our LGBTQ+ Gynecologic Services and resources..

Aimee Zisner, PhD – As an integrated primary care psychologist, Dr. Aimee Zisner works as part of a patient's healthcare team at the CU Medicine Family Medicine Centennial and Landmark clinics. She provides consultation, assessment, and short-term therapy to patients at these clinics. Dr. Zisner also supervises psychology learners and is co-leading a project to study barriers to patients receiving evidence-based treatment for posttraumatic stress disorder in primary care. Her wider interests include ways to deliver behavioral healthcare that is more inclusive, effective, and affordable.

Brenn Kane, MA, - Kane is a doctoral student in clinical psychology at the University of Denver who specializes in health psychology and culturally responsive care.