Looking for something sweet that's uncompromisingly festive and healthy? These 5-ingredient no-bake peppermint cocoa energy balls bring the season's best flavors like peppermint and cocoa and pack a powerful energy punch. Keep a fresh batch in the kitchen all season long for a quick and delicious energy boost before heading out the door.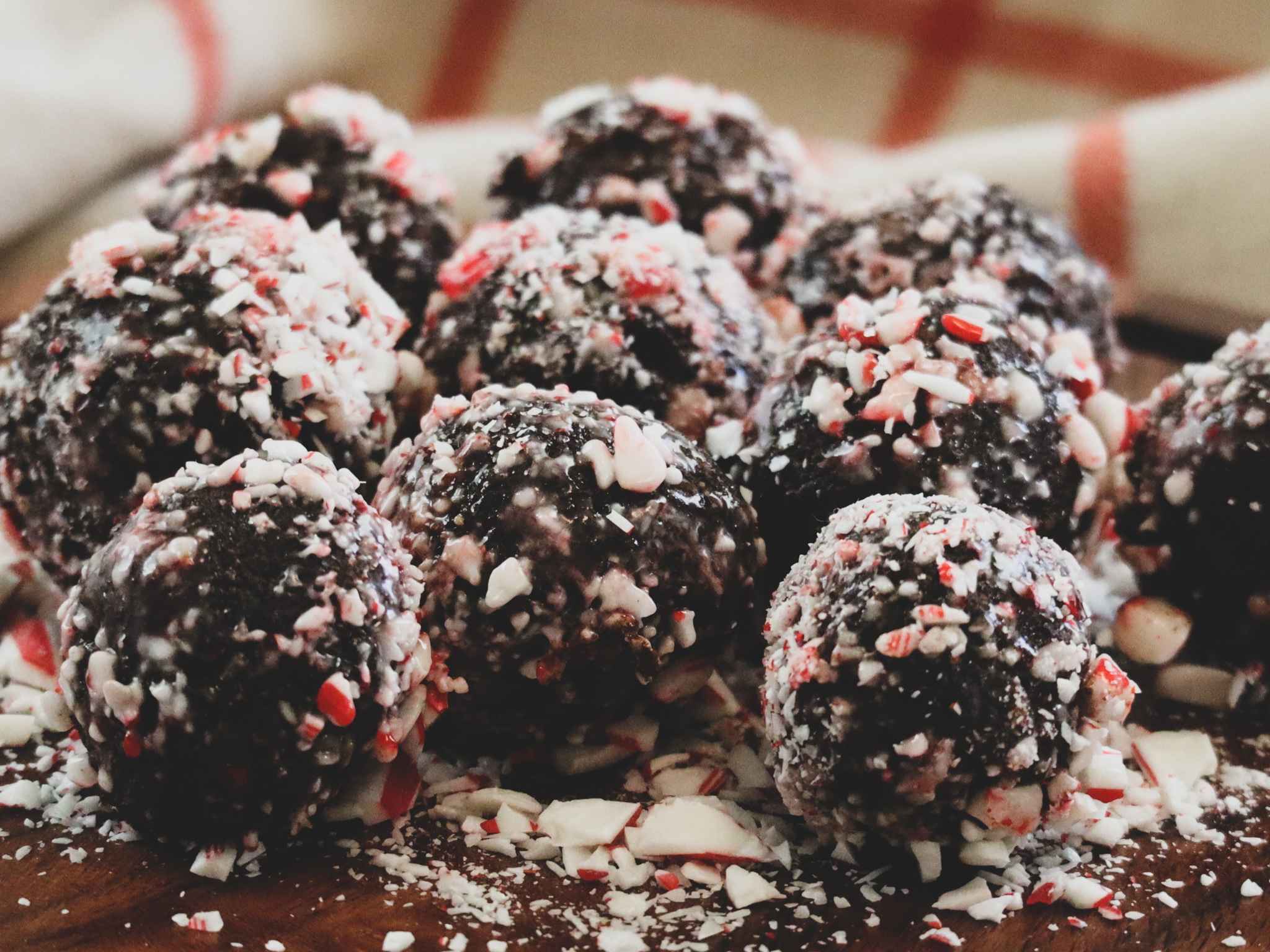 Holiday No-Bake Peppermint Cocoa Energy Balls
Prep time: 15 minutes

Servings: 15 bites
Ingredients:
1 cup dates
1 cup almonds, pecans or walnuts
¼ cup cocoa powder
½ tsp peppermint extract
1-2 tsp cold water if needed
1 candy cane or peppermints, crushed (optional)
⅓ cup finely shredded unsweetened coconut (optional)
Instructions:
Place your dates, nuts, cocoa powder, and peppermint extract in a food processor. Process on low until coarse crumbs form.

If your mixture is not holding together due to the lack of moisture in the dates, add a few teaspoons of water a little at a time while your processor is running until the crumbs stick together and form into a ball. Be careful to not add too much water as the mixture should not be sticky, just "wet" enough to hold together.

Remove mixture from food processor and form into tablespoon size bites by rolling between your palms.

If desired, roll the bites into the crushed candy cane or coconut. Enjoy!

Store in an airtight container in your refrigerator or freezer.

This recipe was originally published on HappiHomemade.