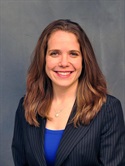 Want to know how much sleep you actually need? Need tips on how to get a better night's sleep? In the first episode of the
new evrē Podcast
, host Gloria Neal talks with sleep specialist
Dr. Katherine Green
, a CU Medicine provider, about all things sleep related.
Learn more about Dr. Katherine Green
.
The evrē Podcast
is presented by UCHealth. CU Medicine has a partnership with UCHealth University of Colorado Hospital and Children's Hospital Colorado.
With over
3,400 providers
and the
a large range of specialties
, our expert team is here to treat you and your family – for all your health care needs.
Learn more about CU Medicine
.