Join us at the Denver Botanic Garden's signature holiday event, Blossoms of Light CU Medicine is proud to be the presenting sponsor of this year's Blossoms of Light display at the Denver Botanic Gardens., and be dazzled by the light and color display throughout the gardens. CU Medicine will be onsite Wednesday, November 16th, Friday, November 18th and Friday, December 2nd to share the magical experience with our community.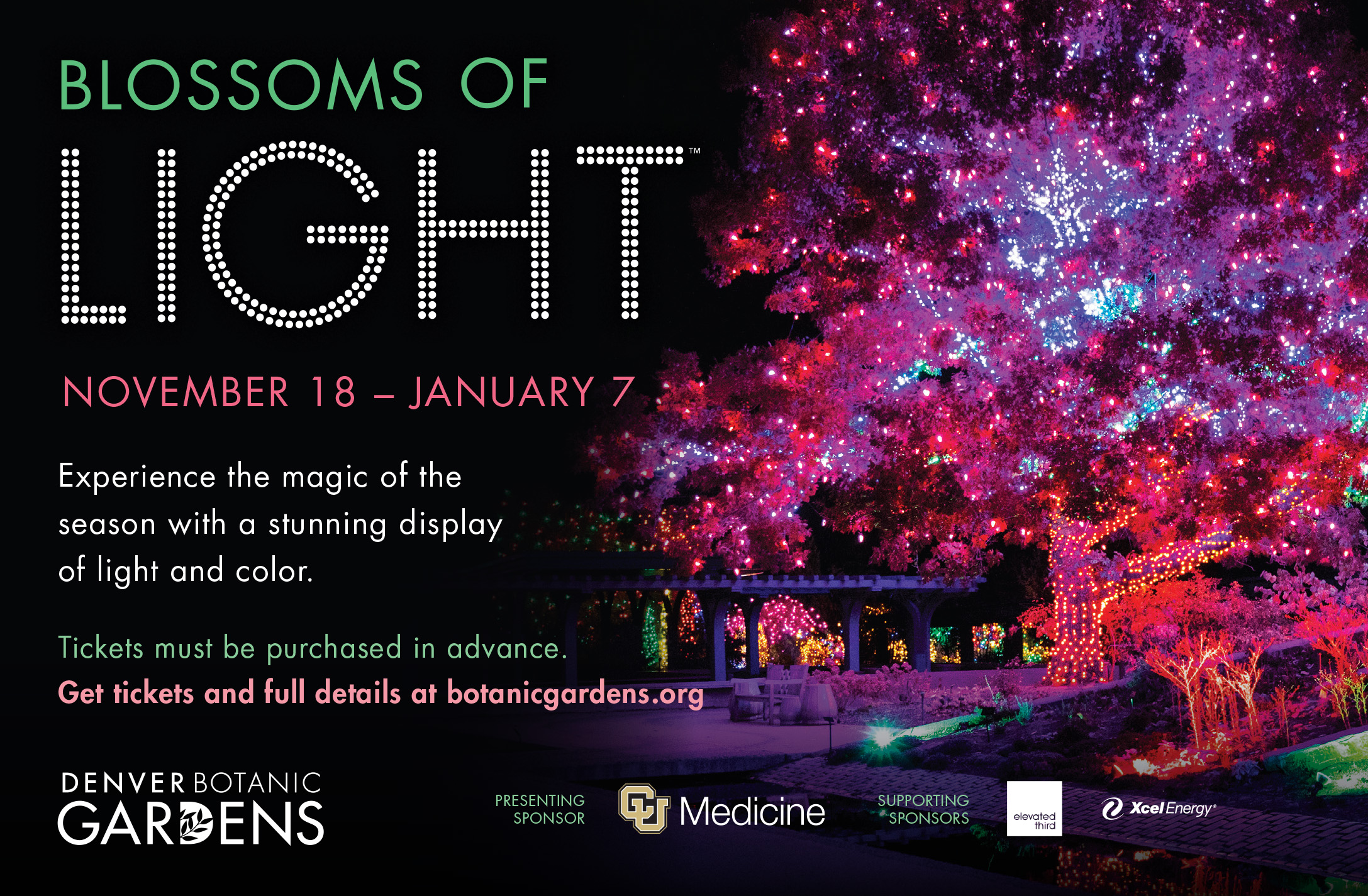 Tickets are available here and must be purchased in advance. Tickets go on sale November 3rd for members and November 7th for the general public. Be sure to bundle up and visit the Offshoots Café and Hive Garden Bistro onsite for warm drinks and treats.
CU Medicine will be giving away Blossoms of Light tickets on our Facebook and Instagram pages. Check those social media accounts in November for details on how to enter.
Share photos with us from the gardens on social media using the tag #WeCU and/or tag us to be featured on in our stories and posts.