The holiday season will soon be upon us, and CU Medicine is delighted to once again be the presenting sponsor of the Denver Botanic Gardens' signature winter event, Blossoms of Light™. As the gardens transform into a twinkling winter wonderland, CU Medicine invites you to join us and experience the magic.
For three decades, this annual holiday light extravaganza has turned the Denver Botanic Gardens York Street location into a dazzling display. In line with their core value of sustainability, all lights used are LED.
This year's Blossoms of Light display runs November 17, 2023 through January 7,2024. Timed tickets are required for entrance and go on sale November 1, 2023 for members (staggered release based on membership level) and November 6, 2023 for the general public. Bundle up and stroll through the light displays choreographed to holiday music. Afterwards, warm up with holiday treats and hot drinks available for purchase at the Offshoots Café and Hive Garden Bistro.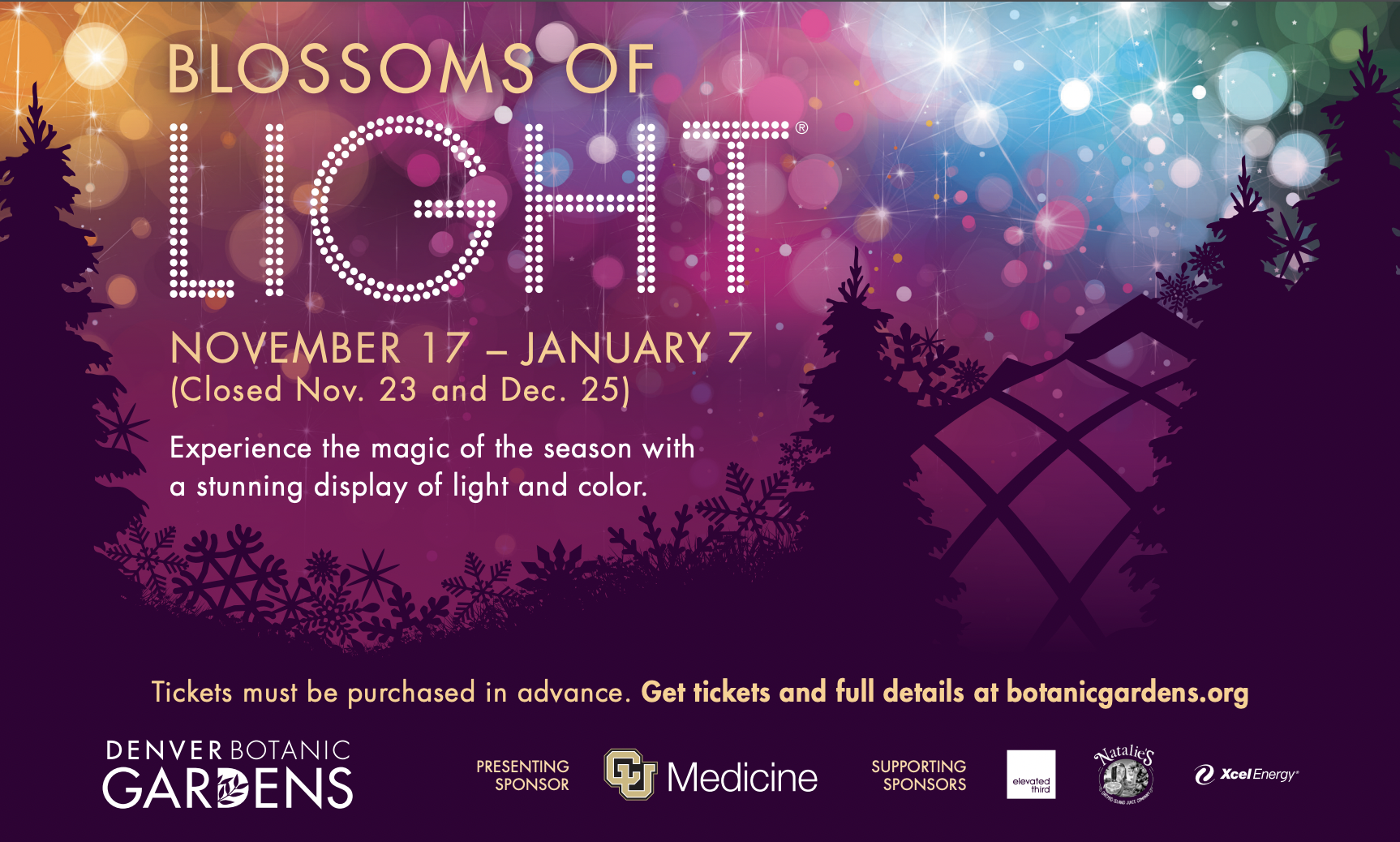 CU Medicine will have an on-site presence at Blossoms of Light on the following evenings:
Wednesday, November 15 (Corporate Preview Night)
Friday, November 17 (Opening Night)
Be sure to stop by our booth near the end of the route to say hello and snag some giveaway items.
We'd love to see your photos from this beautiful holiday tradition. Tag us and use #WeCU on social media to share your experience and be featured on our channels.